Healthy Vision Month July 2021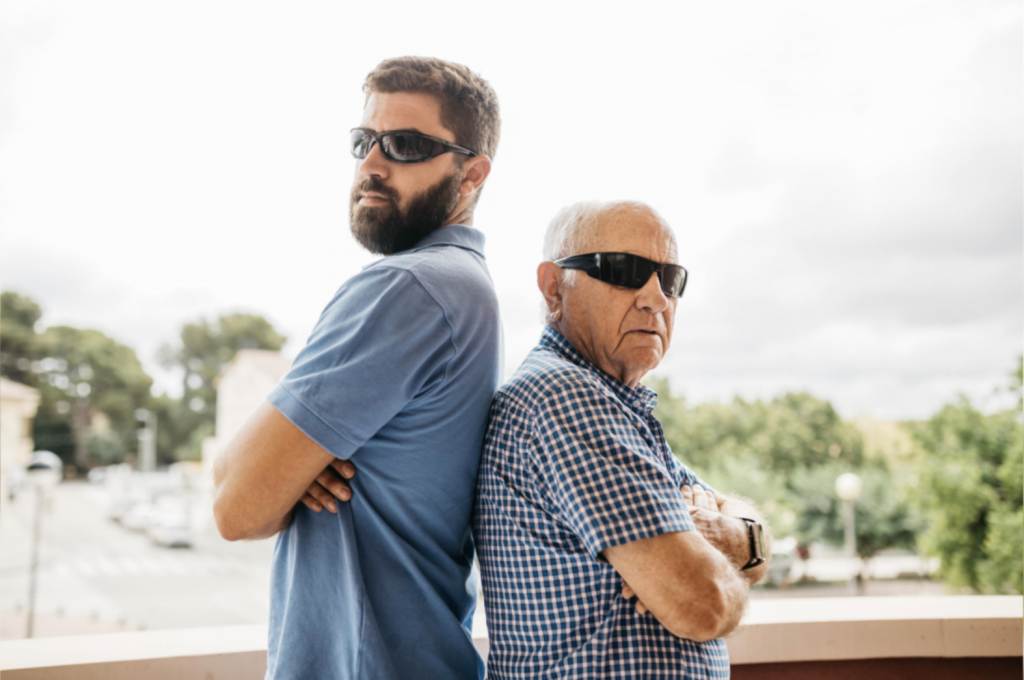 July is recognized as Healthy Vision Month! In elderly people, factors such as cataracts, diabetic retinopathy, glaucoma, and age-related macular degeneration can affect vision.
According to the CDC, you can protect your vision by having routine optical appointments, knowing your family's eye health history, increasing consumption of leafy greens in your diet, avoid smoking, and more.
Another way to upkeep optical health is wearing proper UV protection. Sunglasses are a summer staple but not all block out harsh UV rays. Eyewear blocking out 99-100 of ultraviolet A (UVA) and ultraviolet B (UVB) radiation is the most effective.
It can be difficult for the elderly to switch back and forth between their regular prescription eye glasses and sunglasses, or prevent them from seeing properly without a corrective lens.
Consider utilizing transition lenses for your LO to eliminate hassle and provide UV protection. Whether you get your lenses from you eye doctor's office or from elsewhere, you can conveniently keep your prescription details handy with VerifyCare.
Upload the document with the prescription information directly to the Documents Module to have the numbers on hand. Or, use the Conditions Module to easily copy and paste each section into online forms.