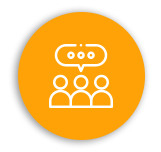 Care Teams & Care Recipients
Create your own account as a Care Team member and add your Care Recipient's profile. Manage your Care Recipients as well as your Care Team members in one mobile app.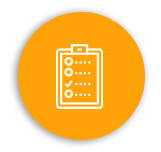 Record your Care Recipient's wellbeing by scheduling tasks and organizing all their medication and supplements needs.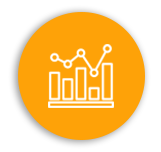 Chart & Analyze your data
Chart and compare all your Care Recipients' records of Tasks and Med Management entries with detailed graphs.
Organize Care around your Care Recipient
Keep care coordinated with VerifyCare's Various Modules.
Organize and track your Care Recipient's activities and appointments with other selected Care Team members through your VerifyCare calendar.
Journals allow you or your Care Recipient to record information such as summary of activities, thoughts and feelings. Keep a log of noteworthy events for the entire Care Team to see.
Compile all your Care Recipient's data and records by creating a customizable summary report.
Easily calculate and record payments for your Care Team members through wages.
View a summary of all calendar events, journal entries, tasks and medication due on a given day for the selected Care Recipient. Check in or out for a Care Recipient and quickly access modules from the Home Screen to enter data.
Easily upload and organize all the important documents you need for your Care Recipient. Your documents will always be at your fingertips with VerifyCare.
Keep a record of key information regarding your Care Recipient such as allergies, diagnosis, or other factors that may impact their general wellbeing.
Keep a list of you and your Care Recipient's contacts within the app. Organize your contacts based on their category or role. Call or email directly from your VerifyCare app.
Bring Care Teams Together
VerifyCare brings members of a Care Team on the same page to ensure the highest quality of care is provided for your Care Recipients.
VerifyCare Administrator & Account Manager
Manage your Care Recipients as well as your care team members with VerifyCare. Track your Care Team's activities and monitor their wages as an administrator or account manager.
Simplify care communication with Care Team messaging. Send internal messages to other Care Team members and receive alerts on your Care Recipient's wellbeing all in your VerifyCare inbox.