Manage multiple tasks and keep a record of your Care Recipients' vitals and general wellbeing.

Stay on track of all your Care Recipients' medication and supplement needs.

Use the Calendar to help manage schedules of all those involved in your Care Recipients' wellbeing.

Chart and compare all your Care Recipients' records of Tasks and Medication Management entries.
Take control over your care
Take control over your care
Customize and organize all your Care Recipients' records in one app. Track important details such as your Care Recipients' blood pressure or weight over time.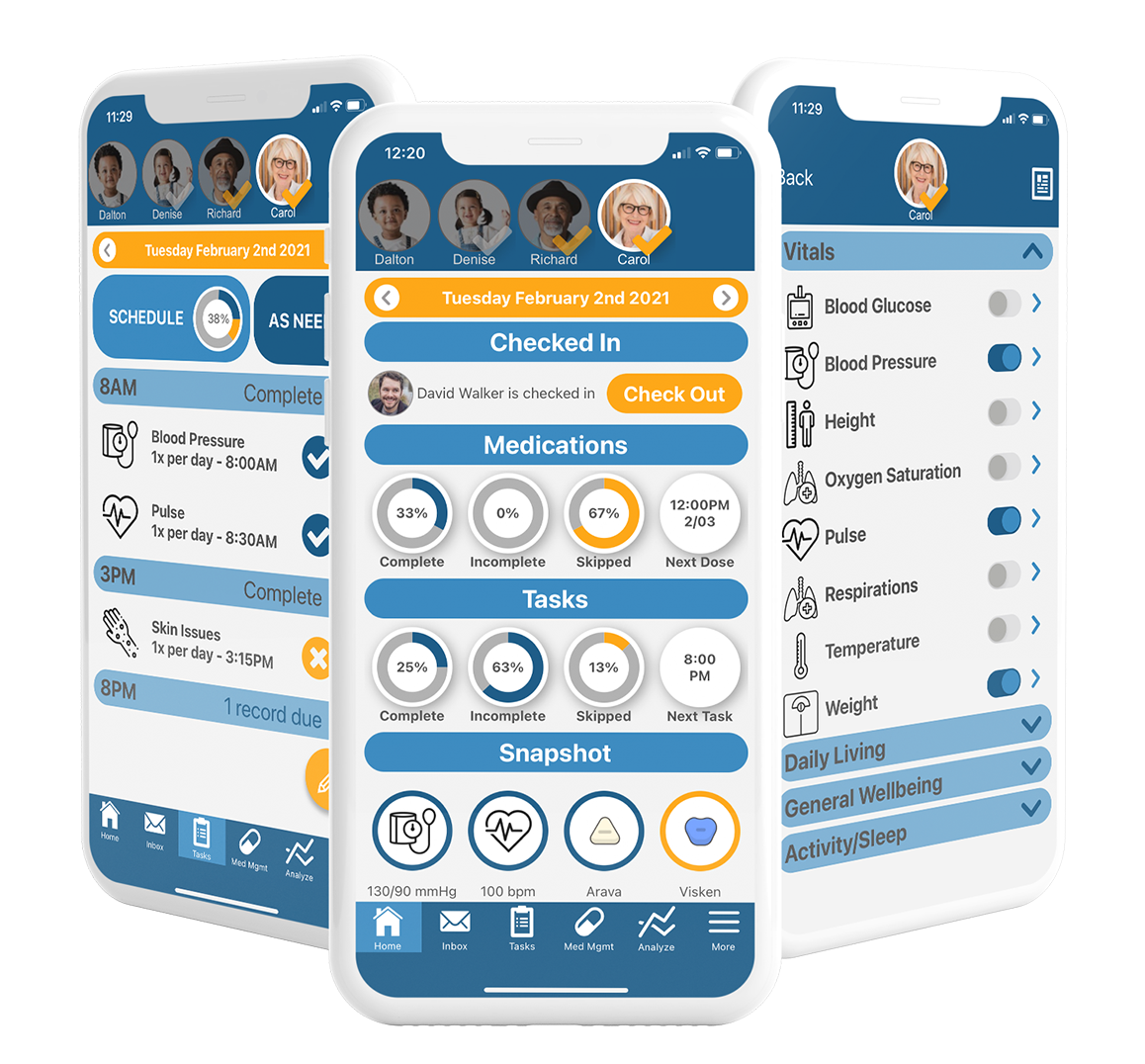 The assurance you deserve
The assurance you deserve
Manage all aspects of care in one app. The VerifyCare app makes it easy to maintain prescriptions and supplements with reminders. Receive alerts when medications are missed.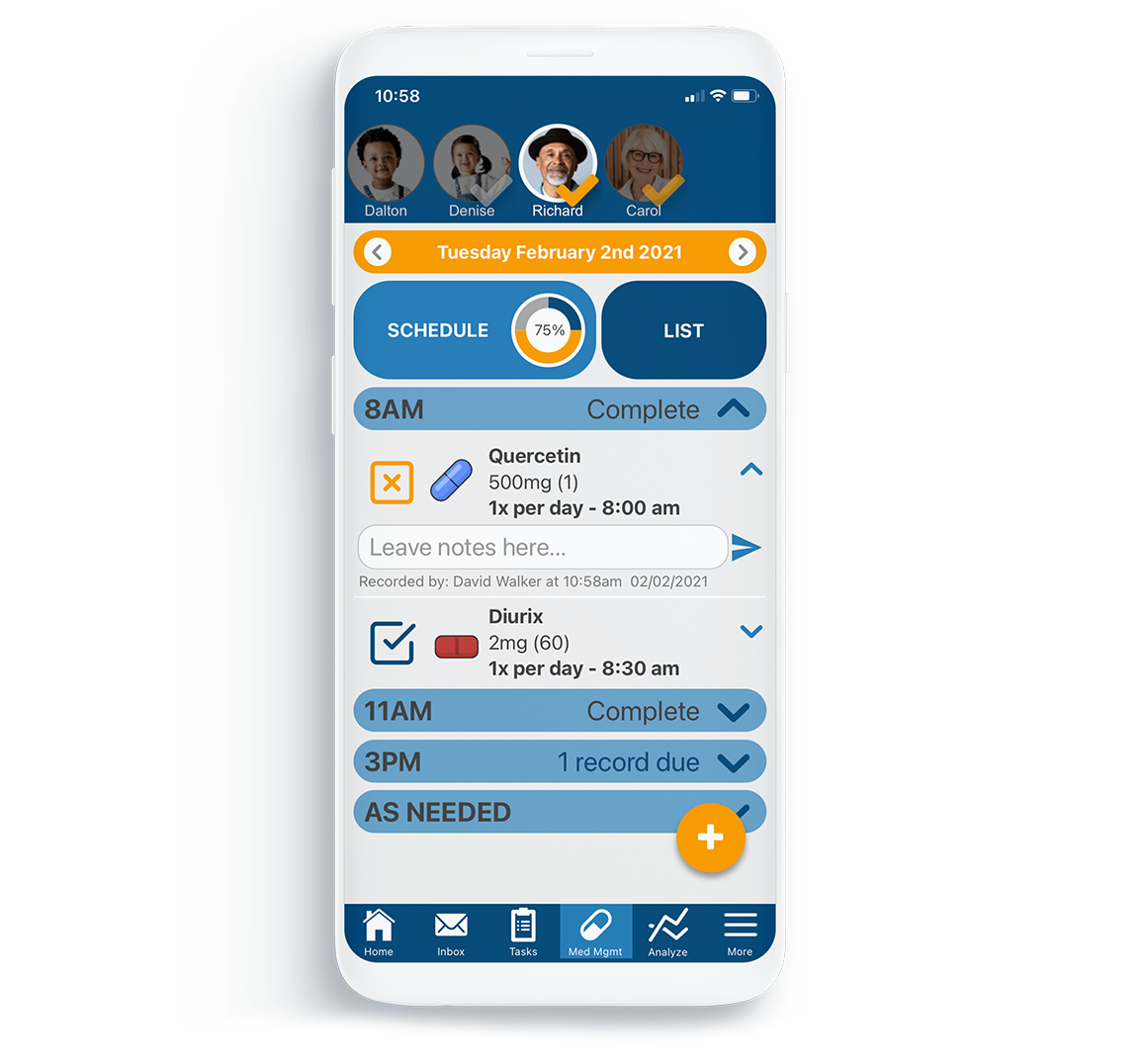 Simplify Care
Simplify Care
As a caregiver, you can create profiles for your Care Recipients and invite other care team members to assist you with providing care. Simplify care by coordinating with other Care Team members through messaging, calendar, notifications, and more!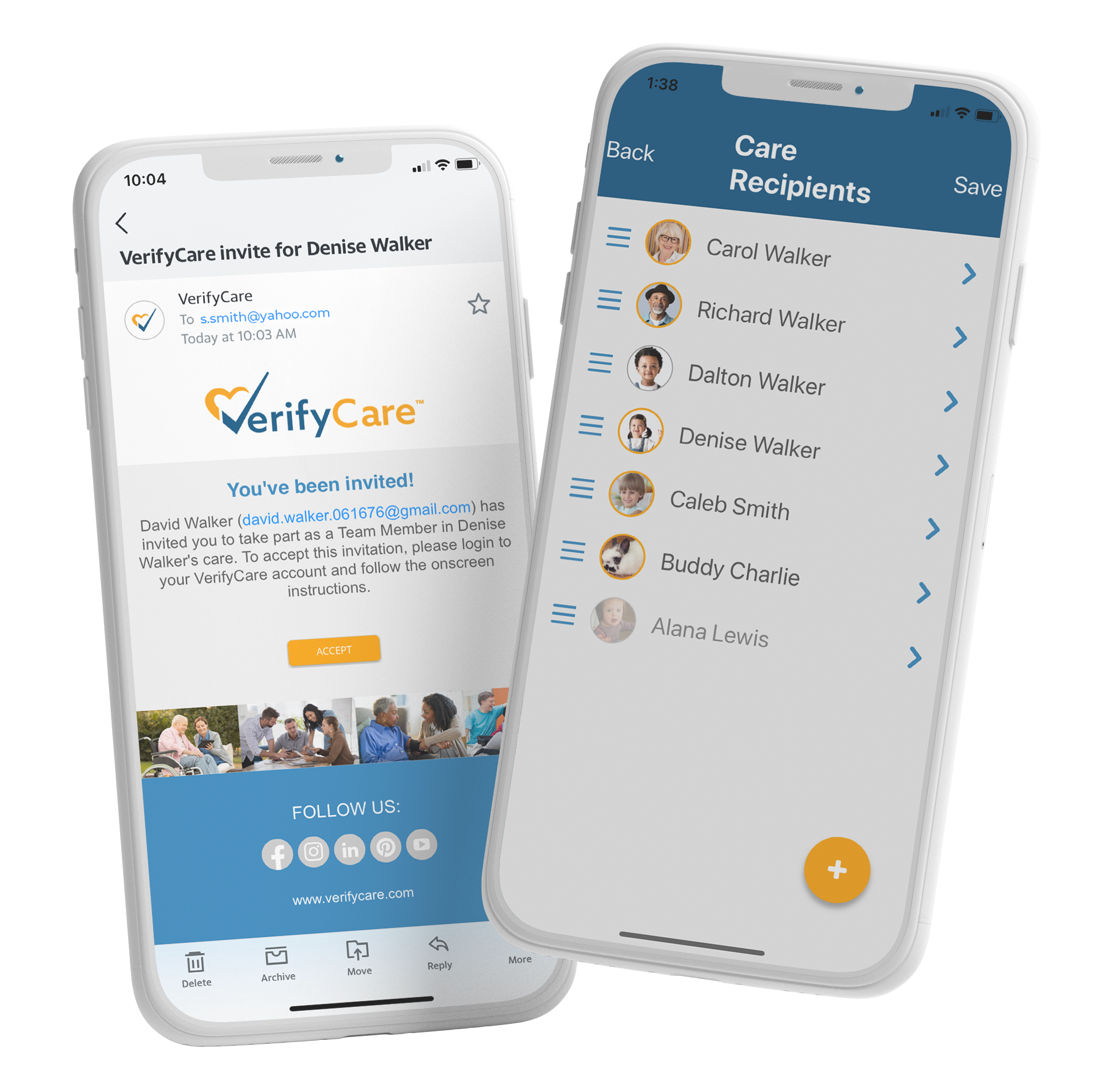 Linda S
What Users Say


"I find using this app is one of my best resources to keep everything easy and assessable in caring for my husband with BvFTD. It is helpful to me for getting through my days and very helpful when doctors ask questions about issues concerning my husband. The charts that are available when information is inputted in the app are an invaluable tool in reviewing the good and bad days we have."

- Linda S.
Lynelle J
What Users Say


"I love your app, I am using it to care for my brother-in-law who's a disabled VET. I have several family members go into the Assisted Living to help care for him. Only thing I see I would like is that we could make the medications "active" but not on the Daily "Task". The home does those, not us. I find the app handy to reference when I'm out of his meds, with doctors and such. Thank you for a user-friendly app"

- Lynelle J.
Jeremy W
What Users Say


"I just started a home health care business and the VerifyCare app provides everything that I need for my clients and the caregivers that work with me. From scheduling to payroll to having all the needed information about our clients right at our finger tips has made providing care for our clients the very top priority. I highly recommend this app for any providing care! There were a couple glitches in the beginning but they seemed to have worked themselves out! 5 stars and well worth it!"

- Jeremy W.
The assurance you deserve
With a mobile app like VerifyCare, managing care has never been easier!