Analyze:

"Missed" tasks or medications will now be displayed in orange in the Analyze module.

Ability to automatically

create your profile as a Care Recipient

in the registration process.
My Calendar Module
The new My Calendar module allows you to view calendar events you are involved in across all of your Care Recipients conveniently in one place.
To learn more, visit the My Calendar Module Overview
Checklists Module:

Create a list of items that you can mark as complete for each Care Recipient profile.
Tasks:

The "Daily Living" and "Other" task categories can now be assigned and charted

"As Needed".

Care Recipient Profiles can now have multiple Care Team Members

checked in.


Read about our Caregiving Tips!
<!—-><!—->
<!—->
<!—->
<!—->
<!—-><!—->
<!—->
<!—->
5 Ways to Prevent Falling into Fall According to CDC (Centers for Disease Control and Prevention), falls are the number one cause of fatal and non-fatal injuries for seniors in the United States. CDC states one out of four older adults will fall each year in […]
<!—-><!—->
<!—->
<!—->
<!—->
<!—-><!—->
<!—->
<!—->
How to Invite Your Hired Caregiver to VerifyCare With the increasing cost of long-term care, many families are turning to alternative care options for their aging loved ones. This could be taking on the responsibility themselves or hiring a private caregiver. VerifyCare can be especially helpful […]
<!—-><!—->
<!—->
<!—->
<!—->
<!—-><!—->
<!—->
<!—->
When All Things Must Go In our last post, we discussed how to address downsizing and how to ease into the process. For some, slowly downsizing may not be an option. In the case where your loved one (LO) must move quickly, many people turn to […]
Get Exclusive Announcements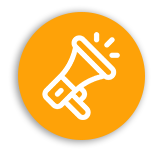 Sign up for our newsletter to receive new feature announcements, enhancements, and other caregiving resources.