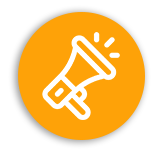 In-App Tutorials: Learn how to utilize the app to its full potential with VerifyCare's in-app tutorials and tips.

Subscription Changes: VerifyCare now offers a free version for anyone who wants to manage caregiving through the app.
Analyze:

"Missed" tasks or medications will now be displayed in orange in the Analyze module.

Ability to automatically

create your profile as a Care Recipient in the registration process.
My Calendar Module:

The new My Calendar module allows you to view all calendar events you are involved in across all of your Care Recipients conveniently all in one place.
Checklists Module:

Create a list of items that you can mark as complete for each Care Recipient profile.
Tasks:

The "Daily Living" and "Other" task categories can now be assigned and charted

"As Needed".

Read about our Caregiving Tips!
<!—-><!—->
<!—->
<!—->
<!—->
<!—-><!—->
<!—->
<!—->
10 Ways the VerifyCare App Eases the Stresses of Caring for a Loved One with Dementia You are a strong caregiver, but even the strongest can be overwhelmed with all the responsibilities that come with caring for someone with Alzheimer's. Below are 10 Ways to Ease […]
<!—-><!—->
<!—->
<!—->
<!—->
<!—-><!—->
<!—->
<!—->
5 Ways to Prevent Falling into Fall According to CDC (Centers for Disease Control and Prevention), falls are the number one cause of fatal and non-fatal injuries for seniors in the United States. CDC states one out of four older adults will fall each year in […]
<!—-><!—->
<!—->
<!—->
<!—->
<!—-><!—->
<!—->
<!—->
How to Invite Your Hired Caregiver to VerifyCare With the increasing cost of long-term care, many families are turning to alternative care options for their aging loved ones. This could be taking on the responsibility themselves or hiring a private caregiver. VerifyCare can be especially helpful […]
Get Exclusive Announcements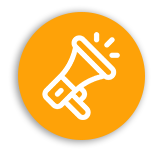 Sign up for our newsletter to receive new feature announcements, enhancements, and other caregiving resources.