Analyze:

"Missed" tasks or medications will now be displayed in orange in the Analyze module.

Ability to automatically

create your profile as a Care Recipient

in the registration process.
My Calendar Module
The new My Calendar module allows you to view calendar events you are involved in across all of your Care Recipients conveniently in one place.
To learn more, visit the My Calendar Module Overview
Checklists Module:

Create a list of items that you can mark as complete for each Care Recipient profile.
Tasks:

The "Daily Living" and "Other" task categories can now be assigned and charted

"As Needed".

Care Recipient Profiles can now have multiple Care Team Members

checked in.


Read about our Caregiving Tips!
<!—-><!—->
<!—->
<!—->
<!—->
<!—-><!—->
<!—->
<!—->
VerifyCare for your loved one with Down Syndrome Whether you are welcoming a new addition to your family or are first-time parents, caring for those with Down Syndrome can add an extra layer of responsibility for you and your loved ones. Since Down Syndrome can display […]
<!—-><!—->
<!—->
<!—->
<!—->
<!—-><!—->
<!—->
<!—->
What's Causing Abnormal Behavior A change in your loved one's behavior can certainly indicate early signs of dementia, however, there is an overlooked issue which may be causing their abnormal demeanor: A Urinary Tract Infection (UTI). How does a UTI cause this behavior you ask? If […]
<!—-><!—->
<!—->
<!—->
<!—->
<!—-><!—->
<!—->
<!—->
As Seen on WMTV – Track All Care Needs in One App Are your aging parents living alone, with a family member, or in a long-term care facility? Whether you are directly caring for a loved one or would like to direct or monitor care provided […]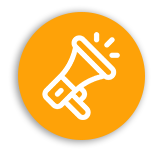 Sign up for our newsletter to receive new feature announcements, enhancements, and other caregiving resources.
Get Exclusive Announcements