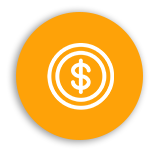 Find the right version for you!
VerifyCare offers flexible subscription plans to suit your care needs.
Try it FREE for 30 days!
Participate as a Team Member on Care Recipients managed by others
FREE
No Subscription Required

Manage up to 5 Care Recipients
$4.99 Monthly
or
$49.99 Yearly

Manage up to 10 Care Recipients
$9.99 Monthly
or
$99.99 Yearly

Manage up to 20 Care Recipients
$19.99 Monthly
or
$199.99 Yearly

Unlimited amount of Care Recipients
$39.99 Monthly
or
$399.99 Yearly
Got a question? We're here to answer! If you don't see your question here, drop us a line on our Contact Page.
After your 30-Day Free Trial has ended, you will need to purchase a subscription plan to continue using the VerifyCare app. After purchasing your subscription plan, you will be billed in advance on recurring payments based on a monthly or annual subscription.
Your subscription plan will renew automatically unless you cancel this option. You can cancel your subscription prior to your next renewal date. Cancellations are effective after the current access period.
Your VerifyCare subscription payment is processed through your device's App Store or Google Play account.