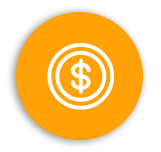 Purchasing the VerifyCare app allows you to manage up to four (4) Care Recipients under one user account.
Got a question? We're here to answer! If you don't see your question here, drop us a line on our Contact Page.
After your 14-Day Free Trial has ended, you will need to purchase the VerifyCare app. You will not lose your data, and you can continue managing your Care Recipient profile/s.
Your VerifyCare app payment is processed through your device's App Store or Google Play account.