All Home Care Matters Podcast:
Discover VerifyCare with Founder and CEO John Ederer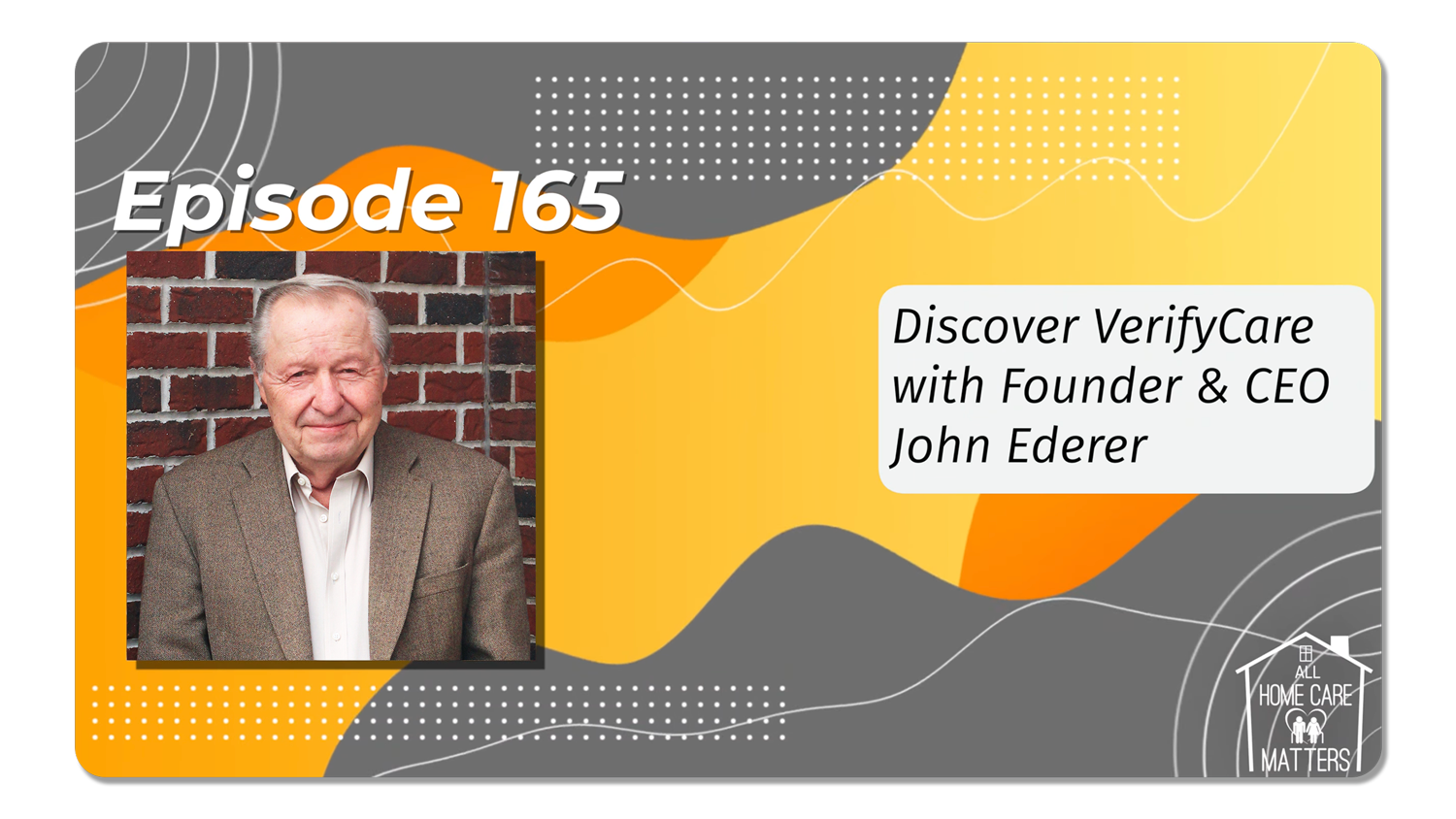 All Home Care Matters is honored to welcome Mr. John Ederer the founder and CEO of VerifyCare as our guest for an in-depth interview about how VerifyCare is helping to revolutionize the caregiving experience for families and their loved ones.
VerifyCare is a support app for any kind of caregiver. Keep a detailed record of caregiving duties provided for your Care Recipients. Use Tasks to track vitals like heart rate, blood pressure, and much more. Manage medications, organize schedules, view detailed graphs, and coordinate care with family and friends. Invite others to the Care Team to keep extended family and friends informed about their care. With a caregiver app like VerifyCare, managing care has never been easier!
According to The Home Care Benchmarking Study by Home Care Pulse, the home care industry has grown 44% in the last 5 years. Home care is now widely recognized as safe and even mandatory quality care. With the expansion of the Medicare Advantage program, home care will be available to over 4.3 million beneficiaries in 2021.
VerifyCare was developed to meet the growing demand of Home Care throughout the U.S. in the past years. The goal for the VerifyCare app was to aid home care agencies and family caregivers in providing the best care.
The use of mobile apps such as VerifyCare help empower families to be more efficient in coordinating care for their loved one. Hired caregivers can log essential visit information to share with family members and can easily check their schedule.