5 Ways to Prevent Falling into Fall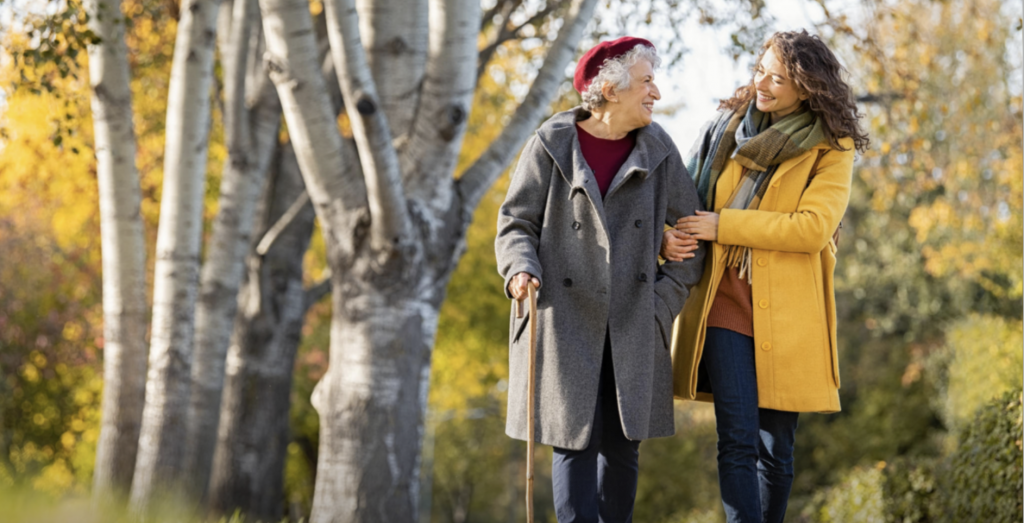 According to CDC (Centers for Disease Control and Prevention), falls are the number one cause of fatal and non-fatal injuries for seniors in the United States. CDC states one out of four older adults will fall each year in the United States, making falls a public health concern – particularly among the aging population. Aside from broken bones as a direct result from the fall, falls can cause head injuries and should be seen by a doctor promptly. These injuries can make it more difficult for your LO (loved one) to live independently or to go about their daily activities. Read for 5 ways to help prevent your LO from falling into fall.
Falling Facts
One in five falls results in broken bones or serious injury.
Over 3 million seniors are seen in the ER regarding fall injuries each year.
Over 800,000 end up hospitalized due to head or hip injuries each year.
Less than half of those who fall don't disclose this to their doctor.
After an initial fall, the chances of falling again doubles for seniors.
Risk Factors
Some seniors are more at risk than others for falls. Your LO can be assessed for risk factors to help you pin point what to look for and how to take preventative measures. The more factors your LO has, the risk of falling increases.
Lower body weakness
Vitamin D deficiency
Difficulties with walking and balance
Use of medicines, such as tranquilizers, sedatives, or antidepressants
Vision problems
Foot pain or poor footwear
Home hazards or dangers
Prevent Falling
1. Remove obstructions
Establish clear pathways to rooms and exits in your LO's home. Remove old rugs which could cause tripping and secure loose bricks on outdoor stairways. It may be necessary to downsize their home and get rid of extra items increasing the risk of falls. Read our article about addressing downsizing with your loved one.
2. Use assistive devices
Assistive devices such as non-slip mats for stairs and handrails for both sides of the stairway can help your LO keep a firm grip when climbing stairs. For bathrooms, install grab bars next to the tub/shower and near the toilet. A non-slip mat on the tub/shower floor can help keep traction.
3. Be aware of health concerns
Knowing your LO experiences any of the risk factors above such as lower body weakness, vitamin D deficiency, difficulties with balance, vision impairment, or foot pain, can help you take extra precautions to prevent falls.
4. Respond to health concerns
Increase vitamin D intake or incorporate supervised lower body exercises in their daily routine if able. Keep extra pairs of glasses near exits for those with vision impairment. Ensure your LO has proper and comfortable footwear. Use a walker or cane to assist with balance difficulties.
5. Understand your loved one's medications and side effects
Medications causing drowsiness can affect your LO's energy levels and overall balance. Get familiar with their medications and look up the side effects in VerifyCare if you are unsure.